Program Model
Our comprehensive training program will prepare a screened, well-trained, job-ready workforce for successful employment. The program will help students understand how hospitality-based businesses functions. Combining hands-on lessons with real work experience, skill development and supportive services ultimately will lead returning citizens to steady unsubsidized employment and successful reintegration. Additionally, the program promotes the professionalism, confidence, and positive work ethics needed for long-term success.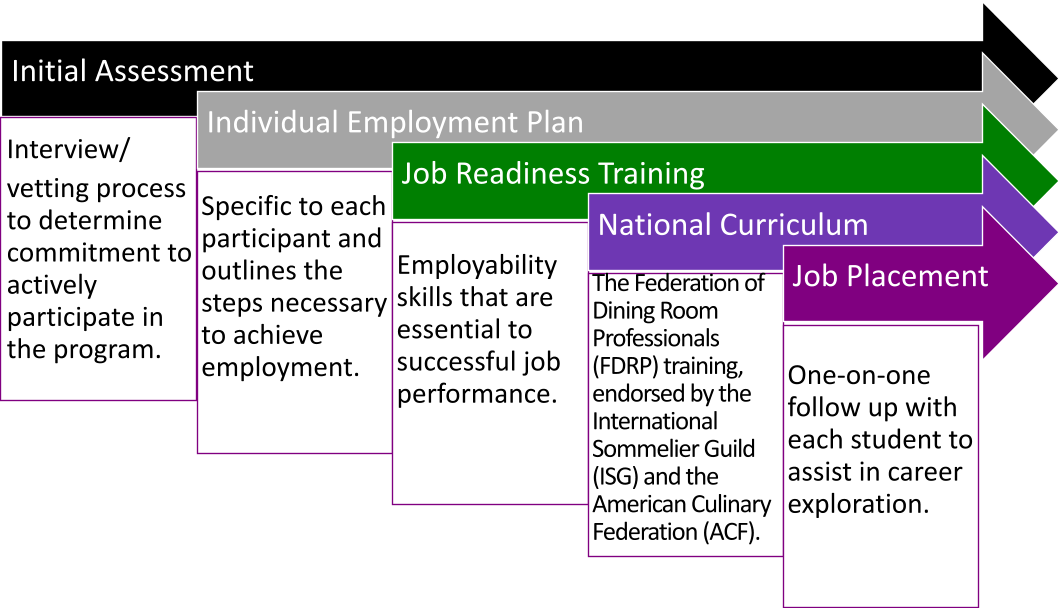 Scope of the Program
WaitUp!  provides a program that includes engagement with the participant to include comprehensive workforce development training and continued job development skills. Job search and placement assistance within the hospitality industry is based on the needs identified in each participant's initial assessment. The program builds in flexibility to accommodate individualized plans to address individual needs.
This continuum of structured services offered by WaitUp! will help in transitioning these marginalized groups while establishing career pathways and preparing them to become responsible citizens in their communities. By uniting skill and opportunity, individuals are given a fresh start and a chance for a better quality of life.
The program will include the following components: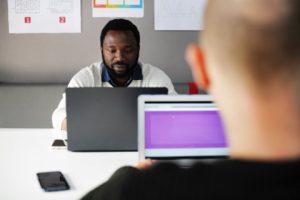 Includes an interview/vetting process to determine commitment to actively participate in the program. Also includes the identification of barriers to employment.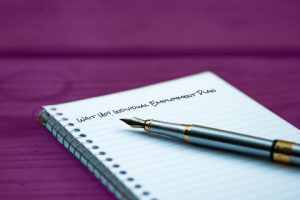 An individualized plan specific to each participant is developed that outlines the steps necessary to achieve employment, including a needs assessment that identifies the participant's barriers to employment (such as drug and/or alcohol addiction, education and literacy levels, charges/convictions, employment history,) and identifies personal goals to help them navigate to successful reentry.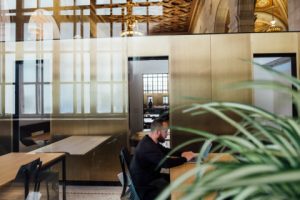 Employability skills include both thinking skills and personal qualities that are essential to successful job performance and are teachable and necessary to getting, keeping, and doing well on a job. Employability skills include:
I. Soft Skills Development:
Personal qualities – In addition to job specific skills, it is important for participants to learn workforce preparation and possess the following qualities to be successful: responsibility, self-confidence, integrity, adaptability, punctuality, conflict management, positive work attitude, personal grooming/hygiene, self -motivated, and team work. Participants build an understanding of the work environment and the strong work ethic necessary for obtaining and maintaining employment.
II. Higher-Order Skills:
Learning, critical thinking, creative problem solving, decision making, appropriate social skills, and time management skills and achieving meaningful credentials.
III. Basic Computer Skills:
Hands-on practical computer training will be incorporated into the curriculum to ensure that all participants possess at least basic computer skills needed to increase their opportunities for employment. Instruction will include performing basic computer operations (using the keyboard and mouse, turning the computer on/off, software applications, managing files and folders, etc.). Instruction on using email and using the Internet for job search and instruction on resume building will also be included.
Additional Supports Include:
Transition Support Services:
Since transition back into the community from incarceration carries collateral consequences for this population, wrap-around support services will be implemented to include support groups, mentoring, counseling, and referrals to other necessary support services.
Job Search Assistance:
The goal of this module is to assist participants in determining a realistic and appropriate career path, then to equip participants with skills such as interviewing and resume writing that are necessary to obtain employment. There will be mock interviews to prepare students and generate an interview strategy that will lead to job placement.
Job Placement:
Upon successful completion of the training modules, WaitUp! will align with employers, via a network of hospitality professionals, restaurants, staffing agencies and program partners employers and employment agencies, who are willing to our graduates.
Job Retention and Follow-Up:
Once employment is obtained, follow-up is provided for at least one year to encourage job retention. In addition, since many of the participants in this training program will have substantial barriers to employment, a case manager will identify and address barriers as needed. Upon the successful completion of the program, participants are expected to obtain either full-time or part-time paid employment.
Financial Literacy Workshops:
Many returning citizens do not have basic financial management or banking skills and may not have access to banking services due to lack of work history and the neighborhoods in which they live. Many may not have seen healthy money habits or attitudes modeled for them growing up. Having stable finances contributes to a more stable lifestyle promoting self-worth. WaitUp! works with a financial institutions to offer financial literacy workshops and asset development (gaining higher education, owning a car or home, having a savings account and or credit) to promote both short and long term success for returning citizens.

FDRP is a worldwide organization and the preeminent provider of Food and Beverage solutions through educational training programs and certifications to enhance growth for today's restaurateurs, caterers and educators.
Upon completion of the two-week training cohort and successfully passing the final exam, participants will receive certifications in the following:
Certified Dining Room Apprentice (APP)
TIPS
ServSafe
One-on-one follow up will be completed with each participant to assist them in their career exploration. Participants also will be given access to mentors as well as opportunities to experience a "Shadow Day" with staff to gain greater knowledge of possible roles within the hospitality industry.
To increase the opportunities for job placement, WaitUp! will:
● Offer prospective employers the advantage of serving as an intermediary agency, providing a human resource component by screening the applicant's background firsthand at no cost.
● Attract and steward employer partners to obtain repeat business and develop partner loyalty.
● Develop a reputation as a supportive value-added member and workforce trainer/provider.
● Provide reliable employees who are ready to work.
● Monitor employee performance for six months with site visits and phone calls.
● Create a graduate profile featured on the Wait Up! app to connect them to potential employers seeking wait staff for events or general hiring.
● Market to participants and corporate partners through social media, print media, radio advertising.